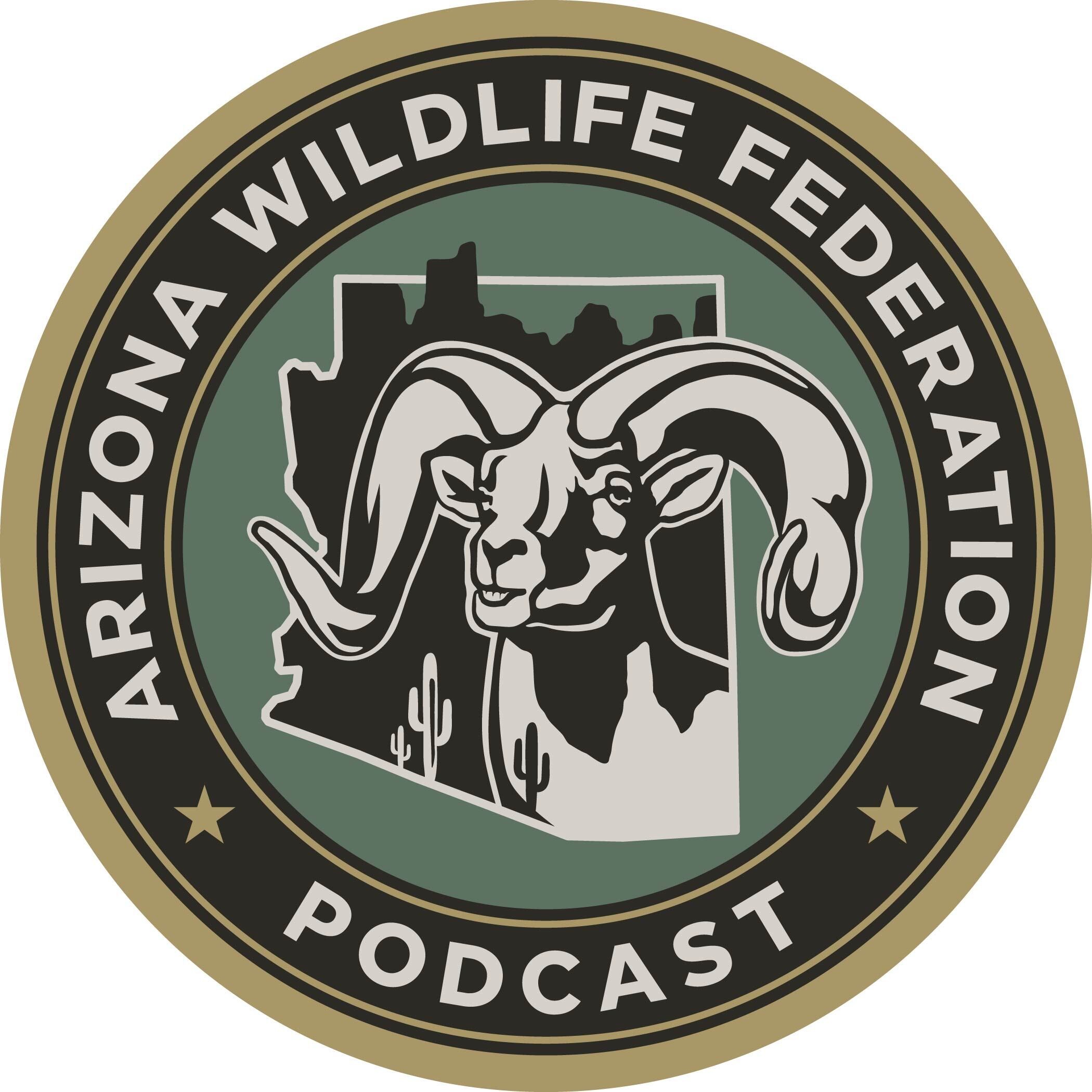 The Arizona Wildlife Federation Podcast, with its host Michael Cravens, brings you the stories of wildlife, wild places, and those people who value them the most. From hunting and angling to birding and gardening, we'll keep you informed of issues, events, and activities from around the beautiful and diverse state of Arizona. Since 1923, Arizona Wildlife Federation has united Arizonans and decision makers around science-based solutions to conserve our state's wildlife, wildlife habitat, and public lands for generations to come.
Episodes
Tuesday Oct 31, 2023
Tuesday Oct 31, 2023
We are blessed in Arizona to have ample public lands to support wildlife and wildlife habitat. Still, challenges persist in regards to habitat fragmentation from roadways and energy transmission. Listen in with Arizona Game and Fish Department's Statewide Connectivity Biologist, Jeff Gagnon, and discover some of the science behind wildlife migrations and how we are working to mitigate the impacts of a growing and changing state.
https://azwildlife.org/