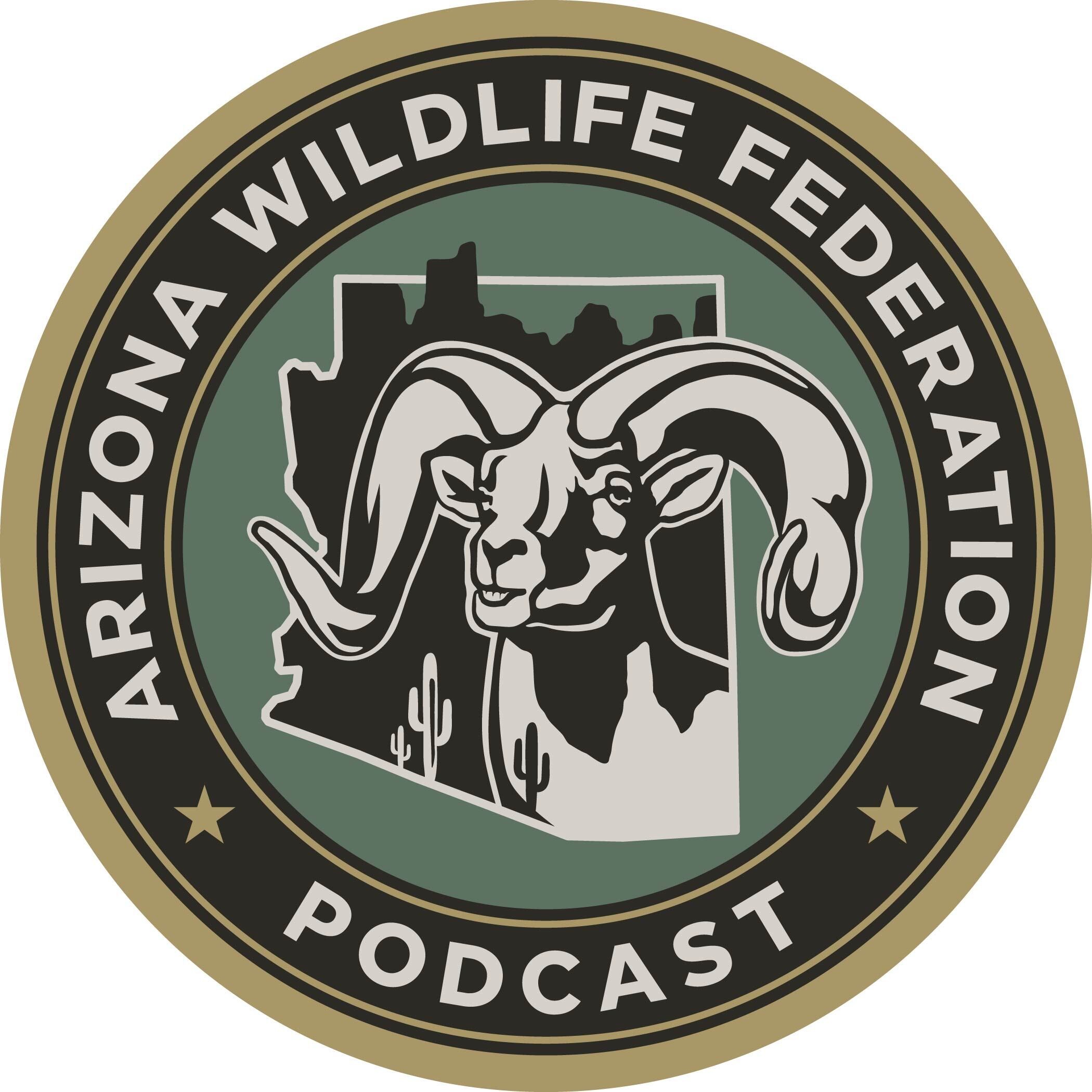 The Arizona Wildlife Federation Podcast, with its host Michael Cravens, brings you the stories of wildlife, wild places, and those people who value them the most. From hunting and angling to birding and gardening, we'll keep you informed of issues, events, and activities from around the beautiful and diverse state of Arizona. Since 1923, Arizona Wildlife Federation has united Arizonans and decision makers around science-based solutions to conserve our state's wildlife, wildlife habitat, and public lands for generations to come.
Episodes
Monday Feb 13, 2023
Monday Feb 13, 2023
Today's show is all about fire!
There is so much to learn in this episode that I don't even know where to start. How do these devastating wildfires get started? More importantly, how can we prevent them from starting in the first place? With that, why on earth is the Forest Service out there lighting some fires on purpose? Ever drive by a logging project and wonder what's going on? What's all that orange or blue paint is about? 
Get the answers to these questions and many more on this episode of the Arizona Wildlife Federation Podcast with guests Alex Fischer of FiredUp Flagstaff and Matt McGrath, District Ranger, of the Forest Service.
https://www.azwildlife.org/
FiredUp Flagstaff: 928-421-2444
https://www.fs.usda.gov/coconino
https://www.register-ed.com/programs/arizona/170-outdoor-skills-network